Forget nails of the day, I'm rocking nails of the week. I literally cannot stop wearing orly's va va voom!
I've been rocking this colour since I had the sample from America before christmas! This is definitely my summer shade!
Va va voom is from the pin up collection and is available to buy at
beautybay.com.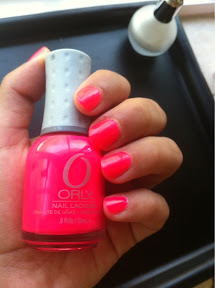 - Posted using BlogPress from my iPhone